Tax Strategy
Rather than waiting until tax season to determine how much you owe in tax, we would like to help you PLAN so you can tax advantage of all possible deductions.  Call us to set up a free consultation for Tax Strategy planning.  
Summer hours 8:30am – 4:30pm M-Th, 8:30am – 12 noon F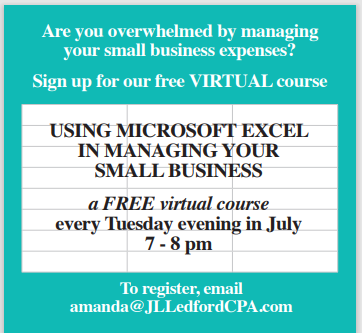 Don't wait until Jan to think about your 2021 taxes.
Give us a call to schedule a Tax Planning Session – a free 30 min consultation to see if you can plan now to reduce your 2021 tax liability.  These sessions are optimal for our small business / self-employed clients, however some individuals may be missing potential deductions.  We can do the consultation over the phone or on video call if you prefer!
Tax Preparation
Our accountants have completed 70 tax seasons cumulatively, preparing taxes for individuals, small businesses, non-profits, corporations, estates & trusts.
Accounting & Bookkeeping
No matter the size of business, we provide all accounting and bookkeeping services, including payroll.
Business & Individual Advisory
We can assist with incorporation and entity selection, estate planning, tax planning & IRS problem resolution.  We also serve as a management team extension, in the CFO role.
(336) 751-2374 / (336) 751-0041 FAX
852 US Hwy 64 W, Suite 102; Mocksville, NC 27028
M-Th 8:30am to 4:30pm, 8:30am - 12noon F